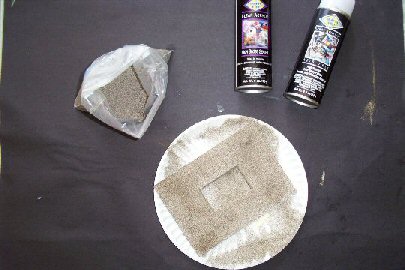 PREPARE FIRST MATT TO FRAME ARTWORK
Choose a matt with a thick border.

Spray the matt with a spray adhesive, or paint with a thick layer of Elmer's glue.

I used a grainy sand but you can use almost anything to sprinkle on the matt for a textured finish.

Leave to dry.

Spray with an acrylic sealer.